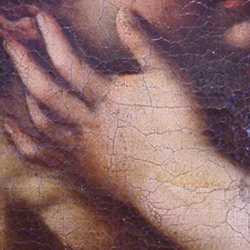 Protect Your Valuable Pieces of Art and History with
Do not let humidity ruin treasured paintings, historical
documents, delicate fabrics, or other valuable pieces.



Why Art Sorb humidity control?
Prevent damage by keeping humidity at ideal levels
No installation or maintenance
No liquids or harmful chemicals
Over five times greater moisture buffering ability than other silica type products
Choose your own humidity level and style
Affordable
It has been used on the Mona Lisa!
Art Sorb Calculator

Full Cassette
Half Cassette
Loose Beads